We're always looking for talent. Join us.
We're on the move and looking for dedicated, innovative scientists to power our ascent. Together we can develop novel therapeutics to help patients living with debilitating diseases. Learn more about open positions and what it's like working here.
Why Work at Mabwell Therapeutics
We believe in creating a collaborative, supportive work environment–and are committed to fulfilling our mission of improving the lives of people with rare diseases by leveraging the promise of science into novel antibody therapeutics.
Make your mark by joining a small but growing company and be recognized for your contributions.
Become a part of a team developing innovative technologies and improve patients' lives.
Work in gorgeous La Jolla, steps from the ocean and home to many renowned research institutions.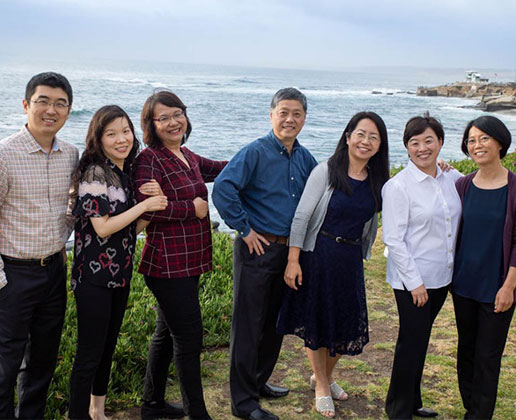 OPEN POSITIONS AT MABWELL
Mabwell Therapeutics is seeking an experienced and highly motivated research scientist in protein science to join our growing team. The successful candidate will draw upon their scientific and technical expertise to design and execute studies that enable discovery and development of novel antibody drug candidates.
Key Responsibilities:
Design and execute recombinant antibody and antigen expression and purification via transient transfection using mammalian expression system
Conduct optimization of protein expression conditions for difficult protein targets due to their toxicity and other features
Characterize purified antibodies and proteins biochemically and biophysically
Take initiatives for other experimental designing, execution and troubleshooting
Communicate scientific results and progress updates in both written format and orally with internal team and external collaborators
Qualifications:
PhD in biochemistry, immunology, or a related scientific discipline familiar with antibody therapeutics discovery and development with 1-3 years of relevant industry experience
MS with 5 years of experience in biotech or pharmaceutical environment
Strong knowledge and skills in protein expression via transient transfection in CHO or 293 cells; and in setting up purification strategies via affinity, ion-exchange and HIC chromatography
Extensive experience with purification instrumentation such as AKTA or NGC
Expertise in protein analysis such as SDS-PAGE, Western bot, immunoassay, flow cytometry, SEC-HPLC /FPLC; Octet /BiaCore etc.
Skilled at molecular biology techniques (PCR, DNA/RNA isolation, plasmid prep, gel extraction, cloning) and software for sequence analysis and expression vector designing
Ability to multi-task and excellent troubleshooting and problem-solving capabilities and proven ability to drive projects forward effectively
Mabwell Therapeutics is committed to creating a diverse environment and is proud to be
an equal opportunity employer. All qualified applicants will receive consideration for
employment without regard to race, color, religion, gender, gender identity, national
origin, genetics, disability, age, sexual orientation or veteran status.
Apply Now
APPLY FOR AN OPEN POSITION AT MABWELL